Welcome to Village Bistro
Village Bistro is a tapas, brunch, lunch, dinner, and wine bar. The restaurant exhibits excellent customer service, high standards in food and drinks, and a unique environment with an outdoor patio. Enjoy our full bar serving drinks and tapas to please any appetite. Book your next party with us or stop by and enjoy the exquisite cuisine and unique environment only the Village can offer.
Our Recurring Events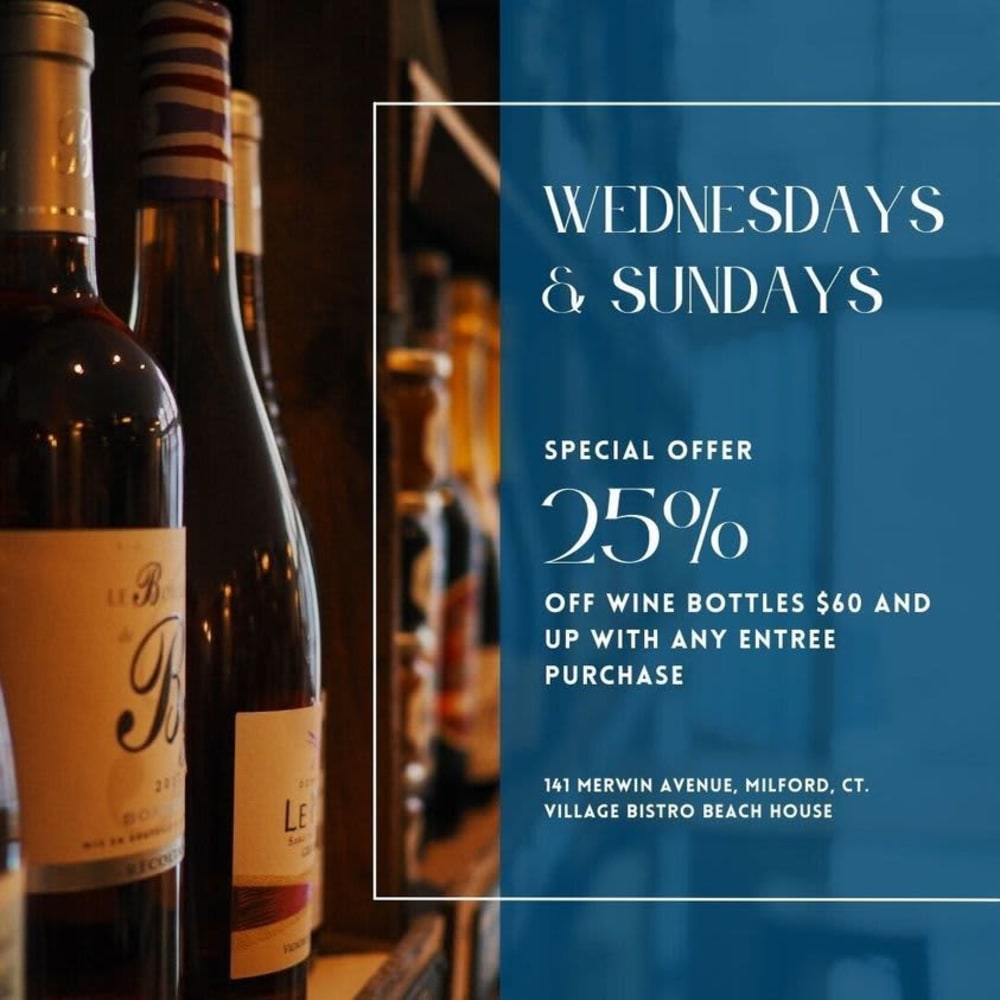 Bottled Wines 25% Off
3:00 PM - 4:00 AM
You can get a bottle of wine for 25% off with any entrée on Wednesdays and Sundays. Enjoy your bottle of wine with lunch or dinner. You can order one for yourself and one as a gift. It's a good deal! This offer pertains to any bottle of wine $60 and up with the purchase of any entrée.
DJ Night at Village Bistro
3:00 AM - 5:00 AM
Village Bistro presents DJ Night with special guest Dante Cantante. He'll play the tunes starting Saturday, November 26th at 10:00 pm to get your weekend pumping. Join us for some fun and good times!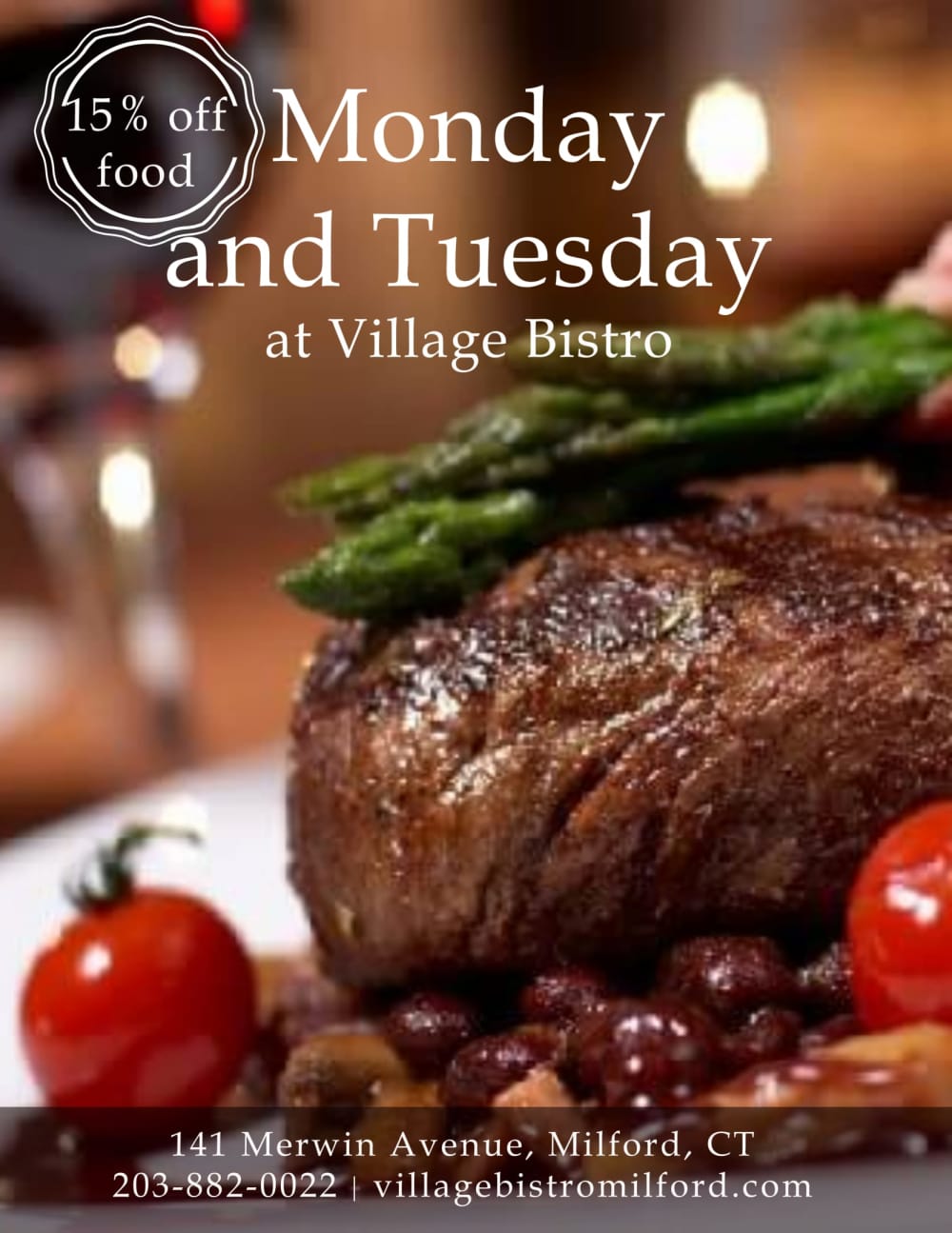 Monday and Tuesday Special
9:00 PM - 4:00 AM
Come to Village Bistro on Monday or Tuesday and we'll take 15% off your food. There's lots to choose from on our menu, and our chefs love to cook for you. Have a great meal and enjoy!